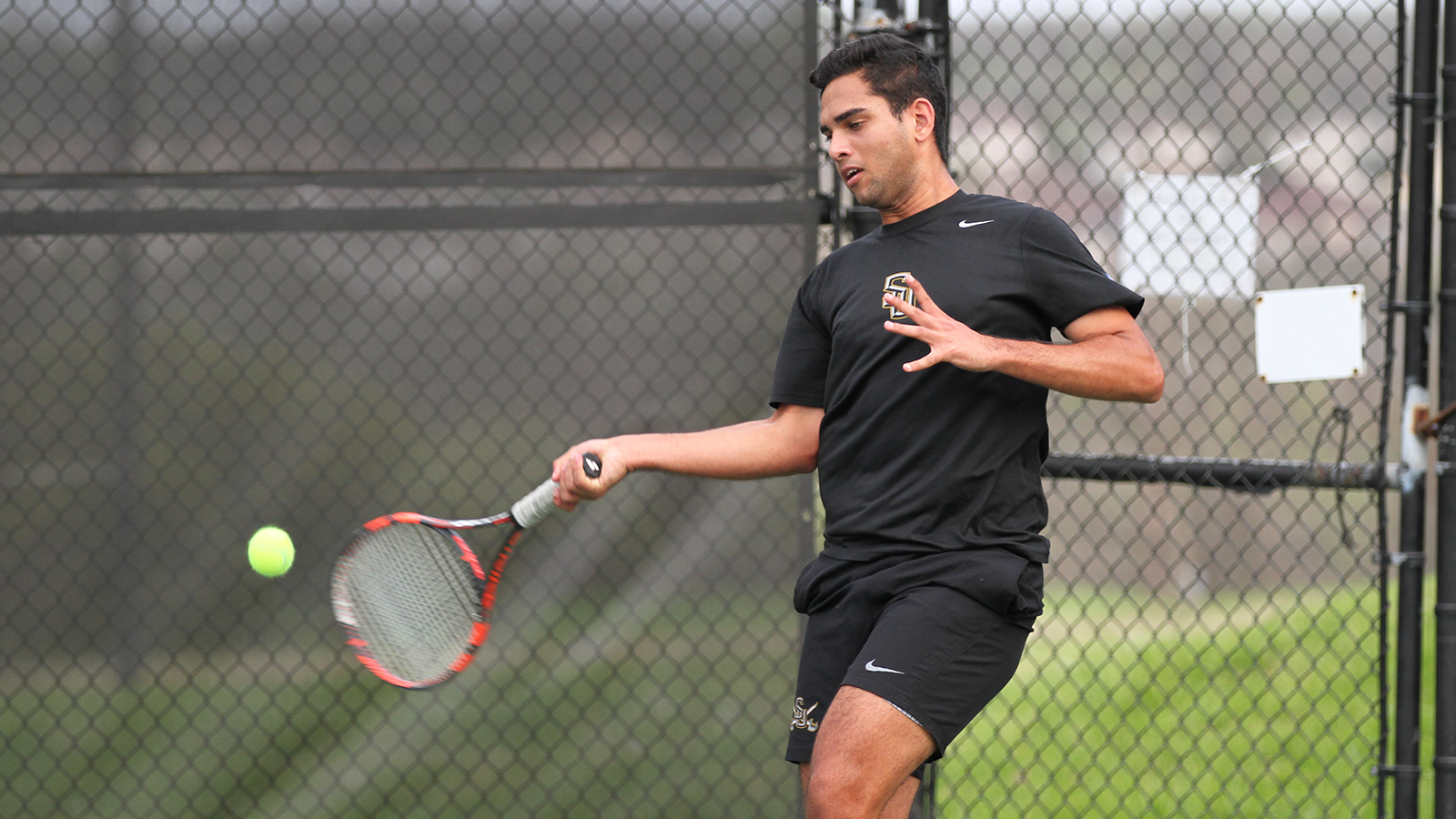 GEORGETOWN, Texas - Southwestern fell to Kalamazoo College 7-2 Friday afternoon, just their fourth loss in the month of March.
Kalamazoo started strong as they took all three double matches, 8-5, 8-4, 8-6. Southwestern was unable to secure a win until the fourth singles match as Dean Dulthummon defeated Vinson 2-6, 6-2 (10-4) in #3 singles. Alonso Fernandez secured the second win for the Pirates, defeating Zack Ray 6-3, 6-2 at #6 singles.
Southwestern remains at home to host Hardin-Simmons University on Saturday, April 7 at 10 am.