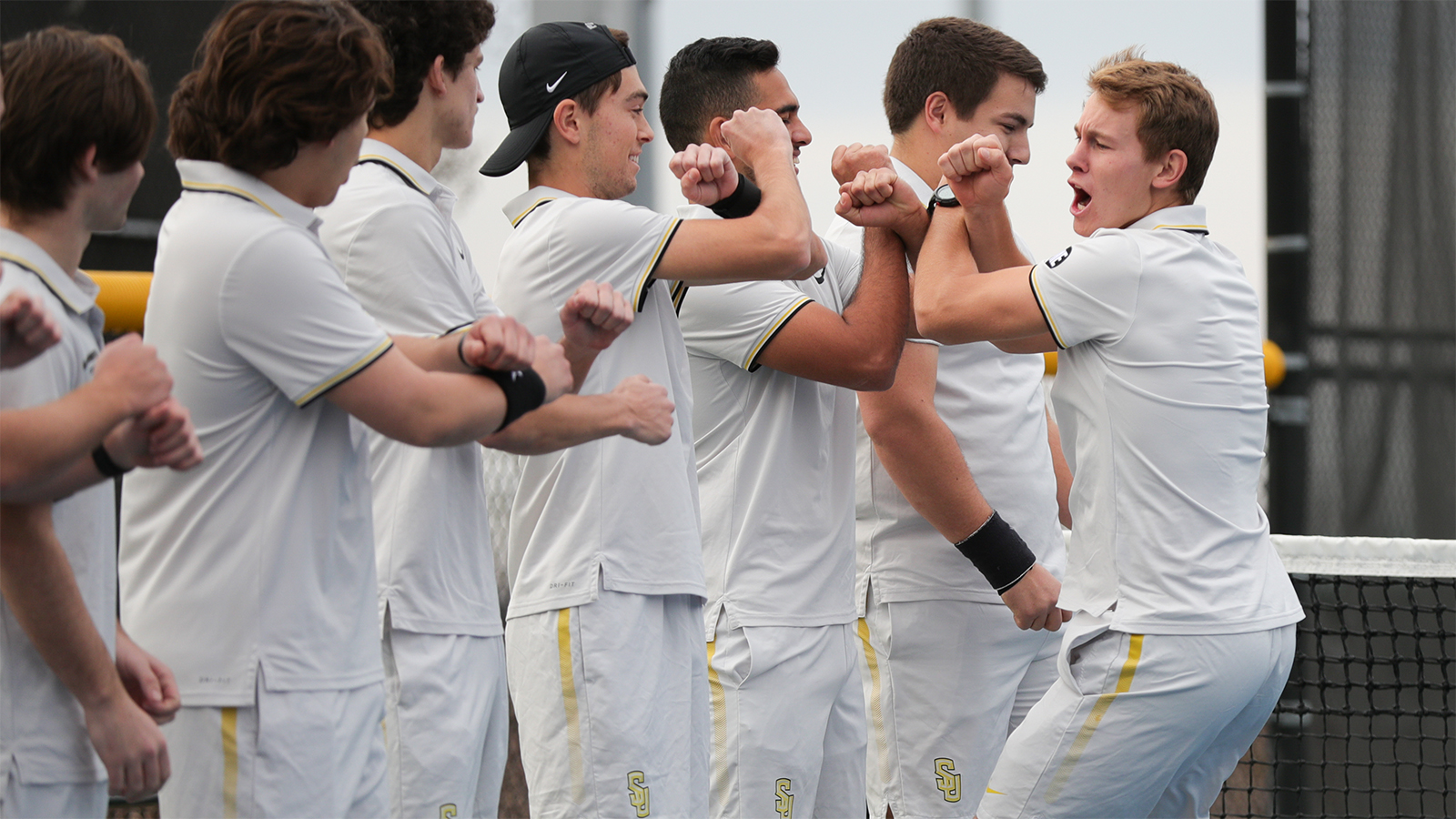 GEORGETOWN - After weeks of trying to get a match together, the 36th-ranked Southwestern University men's tennis team and Concordia finally got on the hard court and were able to play a match with the Pirates cruising to a much needed 9-0 win on Tuesday evening.
"We were rock solid at the bottom of our lineup playing extremely disciplined tennis exactly the way we discussing before the match," said Head Coach Billy Porter.
Senior David Strong and sophomore Tyler Norman got things rolling at No. 2 doubles, blanking their opponents to an 8-0 win. Senior Grant Gideon and sophomore Alexis Dimanche were victorious 8-4 at No. 1 doubles while sophomores Dean Dulthummon and Jeremy Wilson completed the sweep with a tough 8-5 victory at No. 3 doubles, giving the Pirates huge momentum.
"Dean and Jeremy battled back from being down to complete the sweep and give us huge momentum going into singles," said Porter.
Wilson got singles rolling with a 6-0, 6-0 win at court five while Norman clinched the win with a 6-2, 6-1 win at No. 4 singles. Dulthummon was victorious at No. 3 singles, 6-1, 6-0 while Dimanche held strong for a 6-4, 6-4 win at No. 1 singles.
"Alexis got a much needed win over a vastly improved player that fueled the guys to finish strong," added Porter.
Junior Alonso Fernandez was victorious at No. 6 singles, 6-1, 6-0, while Gideon completed teh sweep with a tough 6-1, 7-6 (3) victory at No. 2 singles.
Southwestern moves to 2-3 overall and will return to action on Saturday as they welcome in East Texas Baptist at 11:30 AM.
Men's Recap pic.twitter.com/wjwcQYSQm6

— Southwestern Tennis (@SUPiratesTennis) February 28, 2018