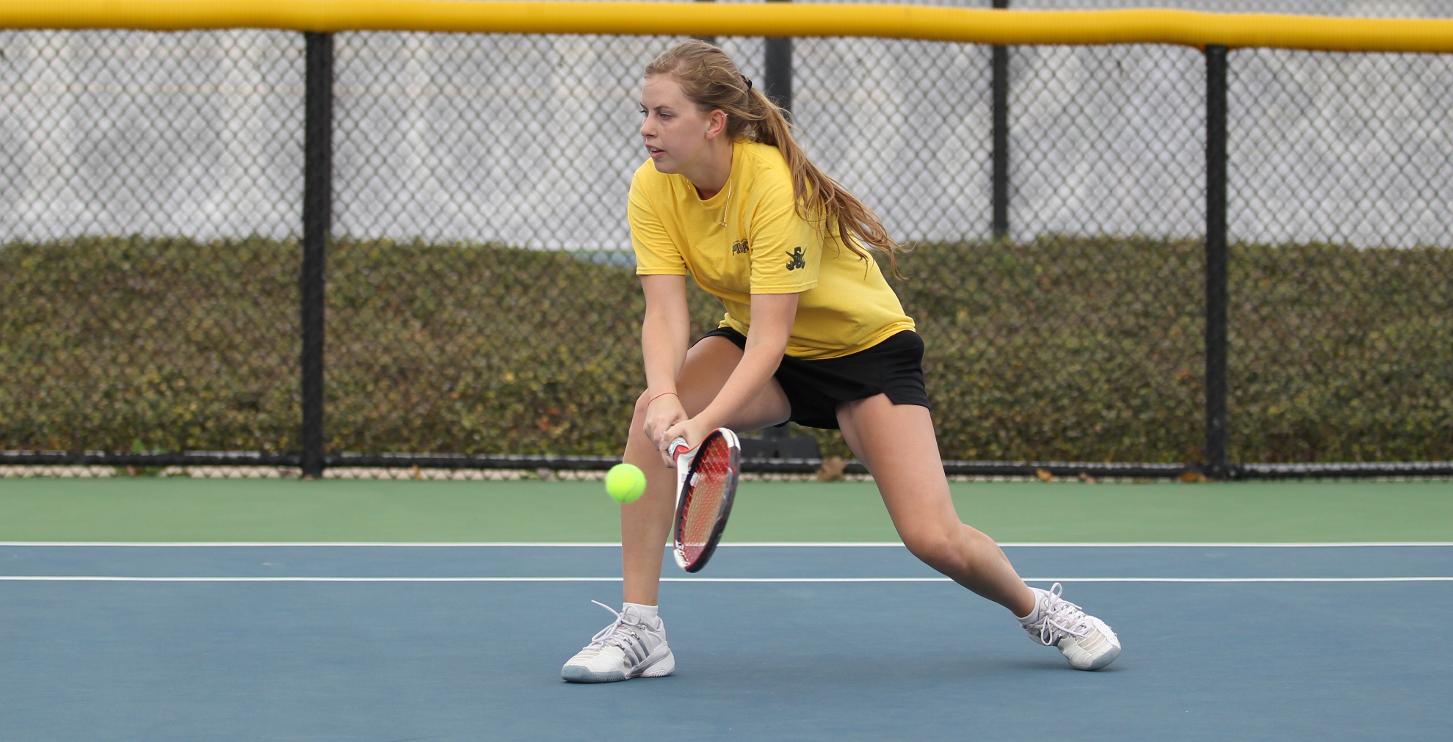 GEORGETOWN – The Southwestern University women's tennis team fell 9-0 Monday night to St. Catherine University in non-conference action at the Marvin D. Henderson Tennis Courts.
The Pirates fell to 4-2 on the season while St. Catherine improved to 7-2 overall. Southwestern will return to the courts Saturday at Sul Ross State in a neutral site match in Brownwood, Texas.
The Wildcats jumped out to an early 3-0 lead in doubles as the Pirates dropped tough matches at No. 2 and No. 3 doubles. Gabby Hunt and Virginia Stofer fell 8-4 at the No. 2 position while Marieke Visser and Heba Abdul fell by the same score at the No. 3 position.
The closest match of the evening came at the No. 2 position as Gabby Hunt to the first set before falling to Maria Koval, 3-6, 6-4, 10-7. Hunt's individual record continues to mirror the team record at 4-2 in the loss.