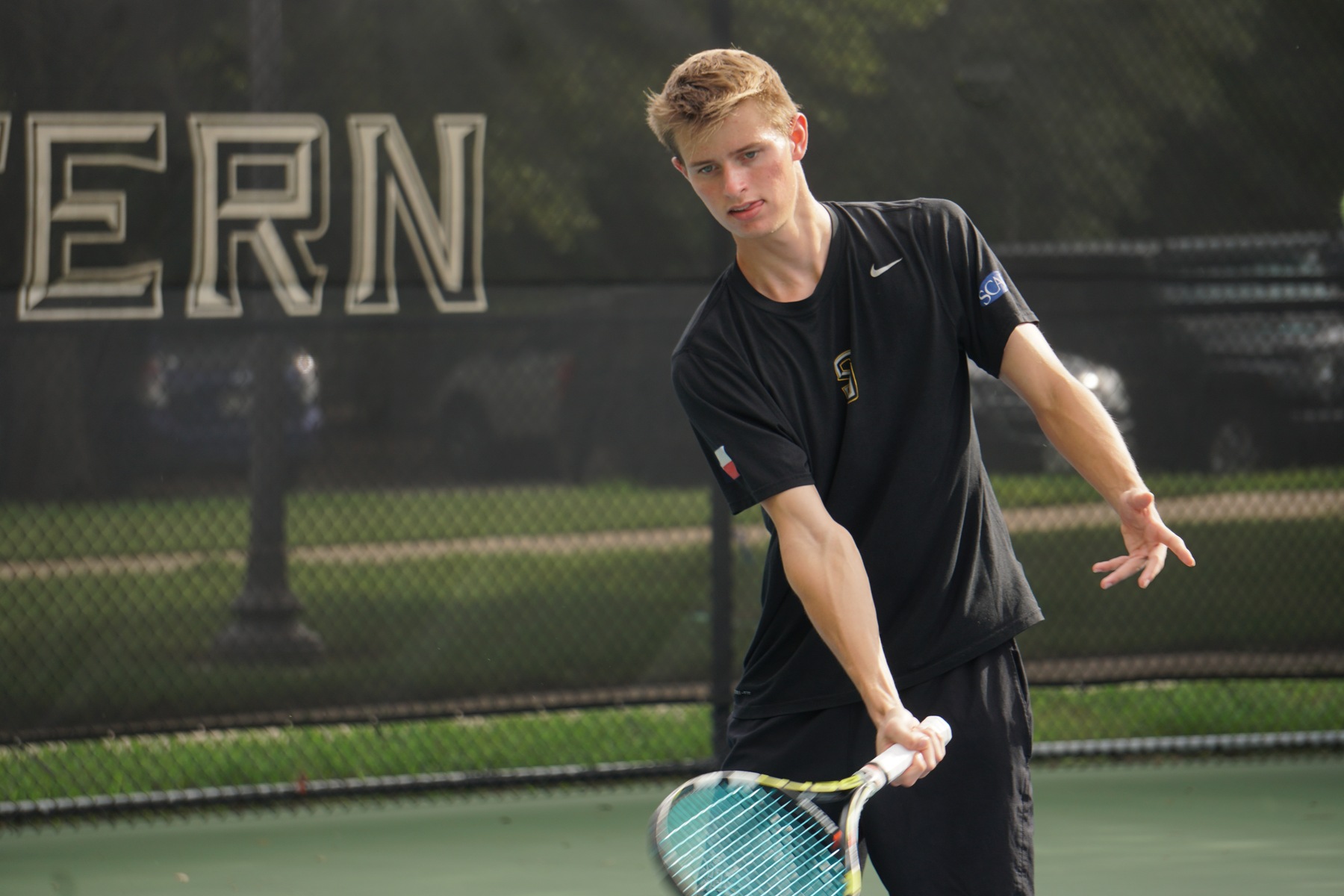 SHERMAN, Texas – The second-seeded Southwestern University Pirates defeated Austin College 5-0 to advance to the SCAC Championship match.
Southwestern swept through doubles, taking hard-fought victories in the No. 1 and 2 positions, including a tiebreak in the second spot. Carlos Esteban Rodero and Hunter Bajoit defeated Kenneth Hardy and Siddharth Kortikere 8-6 in the No. 1 match and Alexander Joseph and Dean Dulthummon won a 7-3 tiebreak over Josh Granberry and Brett O'Brien in the second spot.
Alexis Dimanche and Jeremy Wilson won 8-1 over Andres Padilla and Calum Robe in the No. 3 match.
"Jeremy Wilson stepped into the starting lineup for the first time since February and brought energy in doubles," Head Coach Billy Porter said. "Being down 3-6 at the No. 2 and 2-5 at the No. 1 doubles weren't looking great.
"The guys never panicked, though. They bought into Coach Miller's coaching and let their experience in these types of situations pay off."
Bajoit won a 6-3, 6-1 victory over Brett O'Brien in the No. 2 singles match and Joseph defeated Hardy 7-5, 6-0 in the No. 3 singles match to clinch it for the Pirates.
"Hunter played really solid singles and was just too strong from the baseline today," Porter said. "Alex got his first clinch of the year and it couldn't have come at a better time."
Southwestern will face Trinity tomorrow morning at 8:00 a.m. for the SCAC Championship.